2019 Prijzen
7 nachten vanaf
2220,00 tot 3635,00 Euro
Torretta Barbischio, Gaiole in Chianti - Siena
3 slaapkamers
3 badkamers
6 personen
Privézwembad
---
Torretta Barbischio ligt in een piepklein gehuchtje in de buurt van Gaiole in Chianti. Vanaf hier kunt u deze beroemde wijnregio uitstekend verkennen. Dit is een historisch pand, met een geschiedenis die terug gaat tot de veertiende eeuw. Siena, Florence en San Gimignano liggen op makkelijke rijafstand, voor als u wat Toscaanse levendigheid wenst. Torretta Barbischio is prachtig en sfeervol ingericht, en goed onderhouden, dit is een schitterende plek om helemaal te ontspannen en bij te komen van het leven van alledag.
Het pand heeft drie woonlagen en drie terrassen met adembenemend en vrij uitzicht over de bossen en wijngaarden van de Chianti. Het riante privé zwembad ligt op een prachtige positie in de tuin. Dit is voor gezinnen met oudere kinderen en families een ideaal vakantiehuis om samen te genieten. Zes gasten kunnen hier zeer comfortabel verblijven. Zijn er sportievelingen onder uw reisgezelschap dan is de goed uitgeruste fitnessruimte in het poolhuisje optimaal. Binnen is het een groot feest in Torretta Barbischio. Sierlijke spiegels, kleurige kelims en mooi gedecoreerde kasten worden aangevuld door moderne raampartijen en en-suite badkamers. Terwijl het op het terras onvergetelijk dineren is samen op een zwoele zomeravond terwijl de zon ondergaat.
Begane grond

Woonkeuken
Goed uitgeruste keuken, eettafel en stoelen, trap naar de eerste verdieping, glazen deur naar gemeubileerd terras, deur naar klein overdekt terras.
Studeerkamer
Fauteuil, zitbank, tafel, twee stoelen, twee bijzettafels, dressoir, boekenkast.
Gastentoilet
Wastafel, toilet.
Wasruimte
Volledig uitgerust.
Eerste verdieping

Zitkamer
Zitbank, drie fauteuils, salontafel, bijzettafel, dressoir, houtkachel, trap naar de begane grond en tweede verdieping, hoofdingang.
Slaapkamer 1
Tweepersoonsbed (kan niet worden gesplitst), kledingkast, ladekast, fauteuil, bank.
En-suite badkamer
Douche, wastafel, toilet.
Tweede verdieping

Slaapkamer 2
Tweepersoonsbed (kan niet worden gesplitst), kledingkast, commode, bank, fauteuil.
En-suite badkamer
Douche, wastafel, toilet.
Slaapkamer 3
Tweepersoonsbed (kan worden gesplitst), kledingkast, fauteuil, bureau, stoel, voetenbank.
En-suite badkamer
Douche, wastafel, toilet.
Poolhuisje
Fitness, zitbank, twee fauteuils, salontafel, koelkast.
Badkamer
Douche, wastafel, toilet.
Onze mening
Er is zoveel om u over te verwonderen in Torretta Barbischio. Dit prachtig gerestaureerde vakantiehuis heeft fantastische Toscaanse details behouden, zoals de terracotta gewelfde plafonds en vloertegels en mooie stenen muren, en het is heerlijk koel binnen. Originele kunstwerken, brocante, en-suite badkamers en een aantrekkelijk zwembad met een fitness erbij en badkamer. In een zeer rustig charmant gehuchtje met een heerlijk restaurant plus in de buurt van het gezellige Gaiole in Chianti.
NB
Drie slaapkamers en drie badkamers allemaal met en-suite badkamer. Eén tweepersoonsbed kan worden veranderd in twee eenpersoonsbedden als dit wordt aangevraagd tijdens het boeken. Schoonmaakservice drie keer per week is inbegrepen. Let op: de tuin van Torretta Barbischio worden overzien door de directe buur van het pand en er is een weg die het huis passeert - deze wordt echter alleen gebruikt door lokale bewoners.

Zwembad
Het zoutwaterzwembad met interne treden heeft een royaal zonneterras met tafel en stoelen, ligbedden en parasols. Er is een poolhuisje bij het gazon met een koelkast en een badkamer met douche.
Afmetingen zwembad: 11 x 5 meter, 1.5 meter diep. Open van april tot en met oktober, afhankelijk van het weer.
---
Faciliteiten
Doordeweekse schoonmaakbeurt inbegrepen
privé chef-kok - tegen extra kosten
TV - gratis satellietkanalen van Astra
Koffiezetapparaat met filter
---
Extra informatie
Aankomst- vertrekdag: Zaterdag
Algemene voorwaarden
lees het
boekingscontract
De borg bedraagt 500 Euro of een gelijk bedrag in een andere valuta wordt na uw aankomst door de eigenaar ingenomen en bewaard tijdens uw verblijf. Heeft u of iemand uit uw reisgezelschap schade veroorzaakt aan het pand of de inboedel laat het ons dan meteen weten zodat wij kunnen helpen bemiddelen. Onder schade valt niet slijtage of normaal gebruik.

Toegangsweg: Verhard
Aankomst- en vertrektijden
De aankomsttijd is tussen 16:00 - 19:00 uur. De vertrektijd is vóór 10:00 uur. Andere aankomsttijden zijn soms op aanvraag mogelijk.
Zijn handdoeken voor bij het zwembad inbegrepen?
inclusief - door lokale leverancier
Heeft het vakantiehuis internetverbinding?
Gratis wifi beschikbaar
Verwarming (wanneer gebruikt): naar verbruik
Eindschoonmaak: inclusief - lokale leverancier
Toeristenbelasting word afgerekend bij aankomst: 1,50 Euro per persoon, per nacht voor de eerste 7 nachten, uitzonderingen zijn van toepassing
Kinderbedje: 1 Op aanvraag beschikbaar - geen extra kosten
Kinderstoel: 1 Op aanvraag beschikbaar - geen extra kosten
Kinderen:

Bijkomende kosten (indien van toepassing): Kosten voor de Airconditioning worden berekend op basis van verbruik, €0,40 per KW
Parkeren: Privé parkeren is mogelijk op het terrein - 2 onbedekte parkeerplaatsen
Concierge Service
Soms is een vakantiehuis alles wat u nodig heeft, maar als u verleid bent door de cultuur, opwinding en activiteiten die Toscane te bieden heeft, dan is de gratis Conciërgeservice van To Toscane iets voor u. Onze conciërge werkt samen met onze lokale, zorgvuldig uitgekozen partners en professionals om ervoor te zorgen dat u optimaal kunt genieten tijdens uw vakantie. Op het moment van reserveren of op elk gewenst moment vóór uw aankomst in uw vakantiehuis, zal onze conciërge graag bijkomende vereisten bespreken om uw verblijf extra speciaal te maken. Dit kan alles zijn, van het organiseren van een boodschappenservice vóór aankomst tot het boeken van een persoonlijke chef voor een speciale maaltijd.
Conciërge service contactgegevens
Email: concierge@to-tuscany.com
---

Vraag flexibele data aan
Wanneer u de vragen hieronder beantwoord wordt er contact met u opgenomen door onze Toscane-experts.
---
Hartelijk dank voor het invullen van deze vragenlijst en uw getoonde interesse in de vakantiehuizen van To Toscane.
Druk op 'Send' en een van onze Toscane-experts neemt zo spoedig mogelijk contact met u op.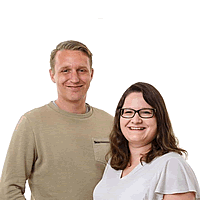 Het To Toscane Team
Telefoon: +31 (0)
202253633
Prijzen vakantiehuis
Periode
Prijs voor 7 nachten
05 jan - 23 mrt 2019
2220,00 Euro
23 mrt - 01 jun 2019
2325,00 Euro
01 jun - 22 jun 2019
2830,00 Euro
22 jun - 24 aug 2019
3635,00 Euro
24 aug - 14 sep 2019
2830,00 Euro
14 sep - 09 nov 2019
2325,00 Euro
09 nov - 14 dec 2019
2220,00 Euro
14 dec - 28 dec 2019
2325,00 Euro
---
Plattegrond
Begane grond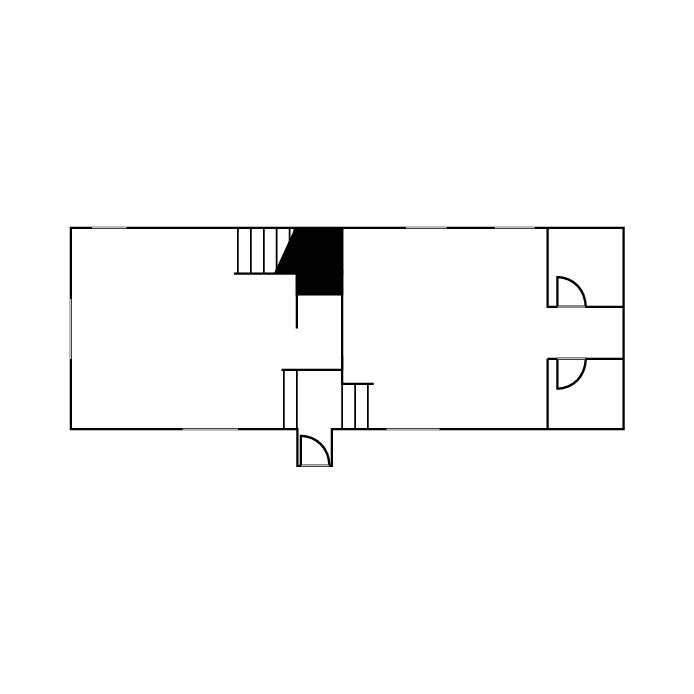 Eerste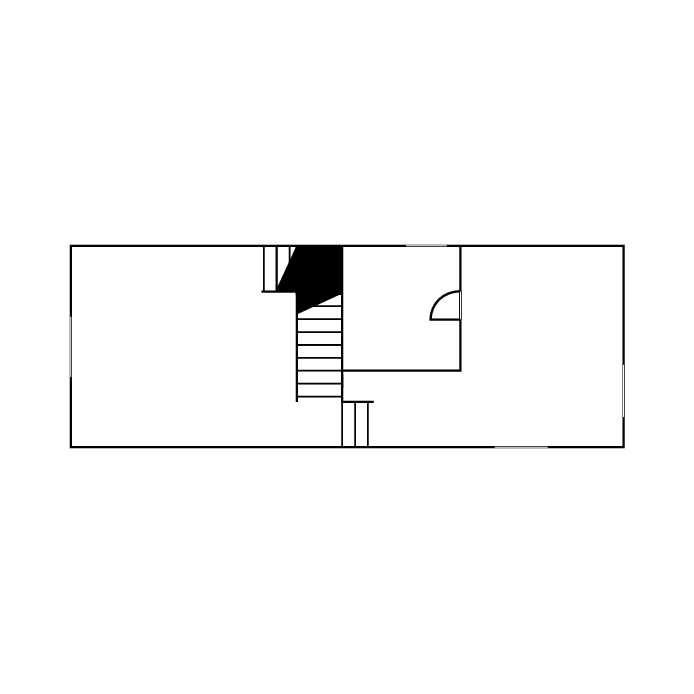 Tweede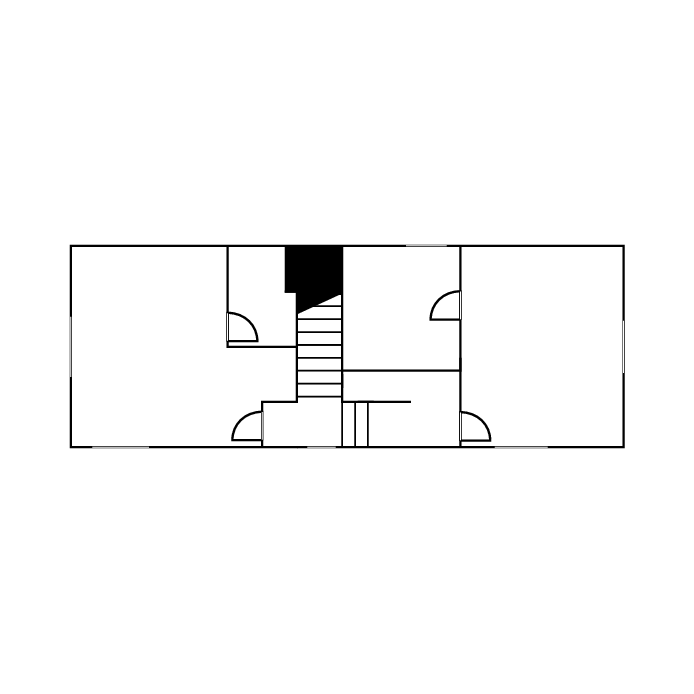 ---
Locatie vakantiehuis
Hoe ver zijn de luchthavens? Afstanden en rijtijd
Luchthaven Florence: 88km - 1h 15m
Aeroporto Perugia: 124km - 1h 43m
Aeroporto Pisa: 148km - 1h 52m
Hoe dichtbij zijn de dichtstbijzijnde dorpen en steden? Afstanden en reistijd
Gaiole in Chianti: 3km - 0h 05m
Radda in Chianti: 13km - 0h 19m
San Gusme: 19km - 0h 28m
Het dichtstbijzijnde plaatsje is Barbischio dat direct achter de villa ligt. In dit piepkleine dorp zijn geen winkels maar wel een restaurant met de naam Papavero, op ongeveer 50 m lopen vanaf de villa.
De dichtstbijzijnde stad is Gaiole in Chianti waar allerlei winkels en restaurants te vinden zijn. Deze plaats ligt op ongeveer 3 km afstand.

---
Beoordelingen: Torretta Barbischio
---
Beschikbaarheid vakantiehuis
Januari 2019
| | | | | | | |
| --- | --- | --- | --- | --- | --- | --- |
| ma | di | wo | do | vr | za | zo |
| | 1 | 2 | 3 | 4 | 5 | 6 |
| 7 | 8 | 9 | 10 | 11 | 12 | 13 |
| 14 | 15 | 16 | 17 | 18 | 19 | 20 |
| 21 | 22 | 23 | 24 | 25 | 26 | 27 |
| 28 | 29 | 30 | 31 | | | |
Februari 2019
| | | | | | | |
| --- | --- | --- | --- | --- | --- | --- |
| ma | di | wo | do | vr | za | zo |
| | | | | 1 | 2 | 3 |
| 4 | 5 | 6 | 7 | 8 | 9 | 10 |
| 11 | 12 | 13 | 14 | 15 | 16 | 17 |
| 18 | 19 | 20 | 21 | 22 | 23 | 24 |
| 25 | 26 | 27 | 28 | | | |
Maart 2019
| | | | | | | |
| --- | --- | --- | --- | --- | --- | --- |
| ma | di | wo | do | vr | za | zo |
| | | | | 1 | 2 | 3 |
| 4 | 5 | 6 | 7 | 8 | 9 | 10 |
| 11 | 12 | 13 | 14 | 15 | 16 | 17 |
| 18 | 19 | 20 | 21 | 22 | 23 | 24 |
| 25 | 26 | 27 | 28 | 29 | 30 | 31 |
April 2019
| | | | | | | |
| --- | --- | --- | --- | --- | --- | --- |
| ma | di | wo | do | vr | za | zo |
| 1 | 2 | 3 | 4 | 5 | 6 | 7 |
| 8 | 9 | 10 | 11 | 12 | 13 | 14 |
| 15 | 16 | 17 | 18 | 19 | 20 | 21 |
| 22 | 23 | 24 | 25 | 26 | 27 | 28 |
| 29 | 30 | | | | | |
Mei 2019
| | | | | | | |
| --- | --- | --- | --- | --- | --- | --- |
| ma | di | wo | do | vr | za | zo |
| | | 1 | 2 | 3 | 4 | 5 |
| 6 | 7 | 8 | 9 | 10 | 11 | 12 |
| 13 | 14 | 15 | 16 | 17 | 18 | 19 |
| 20 | 21 | 22 | 23 | 24 | 25 | 26 |
| 27 | 28 | 29 | 30 | 31 | | |
Juni 2019
| | | | | | | |
| --- | --- | --- | --- | --- | --- | --- |
| ma | di | wo | do | vr | za | zo |
| | | | | | 1 | 2 |
| 3 | 4 | 5 | 6 | 7 | 8 | 9 |
| 10 | 11 | 12 | 13 | 14 | 15 | 16 |
| 17 | 18 | 19 | 20 | 21 | 22 | 23 |
| 24 | 25 | 26 | 27 | 28 | 29 | 30 |
Juli 2019
| | | | | | | |
| --- | --- | --- | --- | --- | --- | --- |
| ma | di | wo | do | vr | za | zo |
| 1 | 2 | 3 | 4 | 5 | 6 | 7 |
| 8 | 9 | 10 | 11 | 12 | 13 | 14 |
| 15 | 16 | 17 | 18 | 19 | 20 | 21 |
| 22 | 23 | 24 | 25 | 26 | 27 | 28 |
| 29 | 30 | 31 | | | | |
Augustus 2019
| | | | | | | |
| --- | --- | --- | --- | --- | --- | --- |
| ma | di | wo | do | vr | za | zo |
| | | | 1 | 2 | 3 | 4 |
| 5 | 6 | 7 | 8 | 9 | 10 | 11 |
| 12 | 13 | 14 | 15 | 16 | 17 | 18 |
| 19 | 20 | 21 | 22 | 23 | 24 | 25 |
| 26 | 27 | 28 | 29 | 30 | 31 | |
September 2019
| | | | | | | |
| --- | --- | --- | --- | --- | --- | --- |
| ma | di | wo | do | vr | za | zo |
| | | | | | | 1 |
| 2 | 3 | 4 | 5 | 6 | 7 | 8 |
| 9 | 10 | 11 | 12 | 13 | 14 | 15 |
| 16 | 17 | 18 | 19 | 20 | 21 | 22 |
| 23 | 24 | 25 | 26 | 27 | 28 | 29 |
| 30 | | | | | | |
Oktober 2019
| | | | | | | |
| --- | --- | --- | --- | --- | --- | --- |
| ma | di | wo | do | vr | za | zo |
| | 1 | 2 | 3 | 4 | 5 | 6 |
| 7 | 8 | 9 | 10 | 11 | 12 | 13 |
| 14 | 15 | 16 | 17 | 18 | 19 | 20 |
| 21 | 22 | 23 | 24 | 25 | 26 | 27 |
| 28 | 29 | 30 | 31 | | | |
November 2019
| | | | | | | |
| --- | --- | --- | --- | --- | --- | --- |
| ma | di | wo | do | vr | za | zo |
| | | | | 1 | 2 | 3 |
| 4 | 5 | 6 | 7 | 8 | 9 | 10 |
| 11 | 12 | 13 | 14 | 15 | 16 | 17 |
| 18 | 19 | 20 | 21 | 22 | 23 | 24 |
| 25 | 26 | 27 | 28 | 29 | 30 | |
December 2019
| | | | | | | |
| --- | --- | --- | --- | --- | --- | --- |
| ma | di | wo | do | vr | za | zo |
| | | | | | | 1 |
| 2 | 3 | 4 | 5 | 6 | 7 | 8 |
| 9 | 10 | 11 | 12 | 13 | 14 | 15 |
| 16 | 17 | 18 | 19 | 20 | 21 | 22 |
| 23 | 24 | 25 | 26 | 27 | 28 | 29 |
| 30 | 31 | | | | | |
Januari 2020
| | | | | | | |
| --- | --- | --- | --- | --- | --- | --- |
| ma | di | wo | do | vr | za | zo |
| | | 1 | 2 | 3 | 4 | 5 |
| 6 | 7 | 8 | 9 | 10 | 11 | 12 |
| 13 | 14 | 15 | 16 | 17 | 18 | 19 |
| 20 | 21 | 22 | 23 | 24 | 25 | 26 |
| 27 | 28 | 29 | 30 | 31 | | |
Februari 2020
| | | | | | | |
| --- | --- | --- | --- | --- | --- | --- |
| ma | di | wo | do | vr | za | zo |
| | | | | | 1 | 2 |
| 3 | 4 | 5 | 6 | 7 | 8 | 9 |
| 10 | 11 | 12 | 13 | 14 | 15 | 16 |
| 17 | 18 | 19 | 20 | 21 | 22 | 23 |
| 24 | 25 | 26 | 27 | 28 | 29 | |
Maart 2020
| | | | | | | |
| --- | --- | --- | --- | --- | --- | --- |
| ma | di | wo | do | vr | za | zo |
| | | | | | | 1 |
| 2 | 3 | 4 | 5 | 6 | 7 | 8 |
| 9 | 10 | 11 | 12 | 13 | 14 | 15 |
| 16 | 17 | 18 | 19 | 20 | 21 | 22 |
| 23 | 24 | 25 | 26 | 27 | 28 | 29 |
| 30 | 31 | | | | | |
April 2020
| | | | | | | |
| --- | --- | --- | --- | --- | --- | --- |
| ma | di | wo | do | vr | za | zo |
| | | 1 | 2 | 3 | 4 | 5 |
| 6 | 7 | 8 | 9 | 10 | 11 | 12 |
| 13 | 14 | 15 | 16 | 17 | 18 | 19 |
| 20 | 21 | 22 | 23 | 24 | 25 | 26 |
| 27 | 28 | 29 | 30 | | | |
Mei 2020
| | | | | | | |
| --- | --- | --- | --- | --- | --- | --- |
| ma | di | wo | do | vr | za | zo |
| | | | | 1 | 2 | 3 |
| 4 | 5 | 6 | 7 | 8 | 9 | 10 |
| 11 | 12 | 13 | 14 | 15 | 16 | 17 |
| 18 | 19 | 20 | 21 | 22 | 23 | 24 |
| 25 | 26 | 27 | 28 | 29 | 30 | 31 |
Juni 2020
| | | | | | | |
| --- | --- | --- | --- | --- | --- | --- |
| ma | di | wo | do | vr | za | zo |
| 1 | 2 | 3 | 4 | 5 | 6 | 7 |
| 8 | 9 | 10 | 11 | 12 | 13 | 14 |
| 15 | 16 | 17 | 18 | 19 | 20 | 21 |
| 22 | 23 | 24 | 25 | 26 | 27 | 28 |
| 29 | 30 | | | | | |
Juli 2020
| | | | | | | |
| --- | --- | --- | --- | --- | --- | --- |
| ma | di | wo | do | vr | za | zo |
| | | 1 | 2 | 3 | 4 | 5 |
| 6 | 7 | 8 | 9 | 10 | 11 | 12 |
| 13 | 14 | 15 | 16 | 17 | 18 | 19 |
| 20 | 21 | 22 | 23 | 24 | 25 | 26 |
| 27 | 28 | 29 | 30 | 31 | | |
Augustus 2020
| | | | | | | |
| --- | --- | --- | --- | --- | --- | --- |
| ma | di | wo | do | vr | za | zo |
| | | | | | 1 | 2 |
| 3 | 4 | 5 | 6 | 7 | 8 | 9 |
| 10 | 11 | 12 | 13 | 14 | 15 | 16 |
| 17 | 18 | 19 | 20 | 21 | 22 | 23 |
| 24 | 25 | 26 | 27 | 28 | 29 | 30 |
| 31 | | | | | | |
September 2020
| | | | | | | |
| --- | --- | --- | --- | --- | --- | --- |
| ma | di | wo | do | vr | za | zo |
| | 1 | 2 | 3 | 4 | 5 | 6 |
| 7 | 8 | 9 | 10 | 11 | 12 | 13 |
| 14 | 15 | 16 | 17 | 18 | 19 | 20 |
| 21 | 22 | 23 | 24 | 25 | 26 | 27 |
| 28 | 29 | 30 | | | | |
Oktober 2020
| | | | | | | |
| --- | --- | --- | --- | --- | --- | --- |
| ma | di | wo | do | vr | za | zo |
| | | | 1 | 2 | 3 | 4 |
| 5 | 6 | 7 | 8 | 9 | 10 | 11 |
| 12 | 13 | 14 | 15 | 16 | 17 | 18 |
| 19 | 20 | 21 | 22 | 23 | 24 | 25 |
| 26 | 27 | 28 | 29 | 30 | 31 | |
November 2020
| | | | | | | |
| --- | --- | --- | --- | --- | --- | --- |
| ma | di | wo | do | vr | za | zo |
| | | | | | | 1 |
| 2 | 3 | 4 | 5 | 6 | 7 | 8 |
| 9 | 10 | 11 | 12 | 13 | 14 | 15 |
| 16 | 17 | 18 | 19 | 20 | 21 | 22 |
| 23 | 24 | 25 | 26 | 27 | 28 | 29 |
| 30 | | | | | | |
December 2020
| | | | | | | |
| --- | --- | --- | --- | --- | --- | --- |
| ma | di | wo | do | vr | za | zo |
| | 1 | 2 | 3 | 4 | 5 | 6 |
| 7 | 8 | 9 | 10 | 11 | 12 | 13 |
| 14 | 15 | 16 | 17 | 18 | 19 | 20 |
| 21 | 22 | 23 | 24 | 25 | 26 | 27 |
| 28 | 29 | 30 | 31 | | | |
^