2022

Prijzen
7 nachten vanaf
€3,155 tot €4,585
Valliole, Lecchi in Chianti - Gaiole in Chianti - Siena en Chianti
4 slaapkamers
4 badkamers
8 personen
Privézwembad
---
Deze schitterende zeventiende-eeuwse villa ligt op een sprookjesachtige plek in het hart van het glooiende Chiantilandschap omringd door eikenbossen, wijngaarden en olijfbomen. Prachtig gerestaureerd. Met stijl en gevoel voor sfeer is Valliole een harmonieus geheel van terracottategels en eiken balken en een modern interieur met tijdloze kunst. Acht gasten kunnen verblijven in het hoofdhuis en een annex. Ideaal voor een grote familie of leuke vriendengroep die willen genieten van Toscane. Hier kunt u samen relaxen in een geweldige setting met adembenemende uitzichten.
De royale tuin is schattig met stenen paadjes vol geurige kruiden en bloemen en hier en daar een olijfboom. Een riant schaduwrijk terras dat uitkijkt op het zwembad heeft een tafel en stoelen, en er is nog een mooi gemeubileerd overdekt terras met een barbecue en buitengootsteen om heerlijk samen te dineren. Al fresco genieten van een cappuccino terwijl de zon opkomt of even wegzakken in een goed boek, er zijn voldoende gezellige zithoekjes buiten. Ook bij het zwembad is het lang luieren op een ligbed in de zon en genieten van het panorama, zelfs Siena is in de verte te zien. Het gehuchtje Lecchi in Chianti ligt op vijf minuten rijden of een wandeling door de wijngaarden van een half uur, met een kleine kruidenierswinkel, heerlijk restaurant en barretje en Radda in Chianti ligt vlakbij op een kwartiertje rijden met restaurants, supermarkt en gezellige winkeltjes.
Begane grond

Hal
Kast, tafeltje, stoel, open haard, trap naar eerste verdieping, entree.
Living
Twee zitbanken, twee stoelen, houtkachel, tafel en stoelen, kast, openslaande deuren naar terras.
Keuken
Volledig uitgerust.
Eerste verdieping

Bibliotheek
Tafel, twee stoelen, houtkachel.
Slaapkamer 1
Twee eenpersoonsbedden (kunnen worden samengevoegd), twee kasten, tafel.
En-suite badkamer
Douche, wastafel, toilet.

Slaapkamer 2
Tweepersoonsbed (kan niet worden gesplitst).
En-suite badkamer
Bad, douche, toilet, wastafel
Slaapkamer 3
Tweepersoonsbed (kan niet worden gesplitst)
Badkamer
Bad, douche, dubbele wastafel, toilet.
Annex

Woonkeuken
Goed uitgeruste keuken, tafel en stoelen, deur naar terras.
Slaapkamer - Master
Tweepersoonsbed (kan niet worden gesplitst), kledingkast, twee stoelen.
Badkamer
Jacuzzi, douche, wastafel, toilet.
Onze mening
Dit fraaie vakantiehuis past qua sfeer en de opvallende kunstwerken in een glossy woonmagazine met kaliber. Een luxueuze hotelstijl wordt bereikt met een jacuzzi in de master slaapkamer en de gehele vormgeving door dit aantrekkelijke pand. Gasten zullen dol zijn op de stijlvolle interieurs en het zwembad met waanzinnig uitzicht en comfortabele ligbedden.
NB
Vier slaapkamers en vier badkamers waarvan twee en-suite. Alle slaapkamers hebben plafondventilatoren en in de winter wordt het pand verwarmd met vloerverwarming en radiatoren. Een korte schoonmaak voor keuken en badkamers wordt gedaan op dinsdag- en donderdagochtend en is inbegrepen in de prijs. Bij het grote terras is een wasruimte met een wasmachine.
Muggenhorren In De Slaapkamers
Open Haard: Kachel
Zwembad
Brede Romeinse treden leiden het water in. Het zwembad wordt omgeven door een betegeld zonneterras met ligbedden en er is een met wijnranken begroeide pergola met banken, een douche en toilet. Er is ook een buitendouche.
Afmetingen zwembad: 12 x 6 meter, 1.40 meter diep. Open van Pasen tot en met oktober, afhankelijk van het weer.
---
Faciliteiten
To Toscane Ervaringen
Bespaar tijd en geniet van gepersonaliseerde diensten en speciale ervaringen van onze Toscaanse experts, waaronder een eigen chef-koks, wijnproeverijen en leuke activiteiten voor de kinderen.
Met onze ongeëvenaarde lokale kennis, kunt u uw reis naar Toscane een onvergetelijke ervaring maken. Klik hier voor meer informatie.

Beoordeling:
"Goede service, op de hoogte van de omgeving, nuttige tips. Een volgende keer zou ik weer via To-Toscane reserveren"
Bron: https://www.ekomi.nl/klantenmeningen-to-toscanenl.html


---
Prijzen vakantiehuis
Periode
Prijs voor 7 nachten
28 mei - 09 jul 2022
€3,440
09 jul - 27 aug 2022
€4,585
27 aug - 24 sep 2022
€3,440
24 sep - 12 nov 2022
€3,155
12 nov - 17 dec 2022
€3,155
17 dec - 31 dec 2022
€3,440
Periode
Prijs voor 7 nachten
31 dec - 07 jan 2023
€3,600
07 jan - 25 mrt 2023
€3,300
25 mrt - 27 mei 2023
€3,300
27 mei - 08 jul 2023
€3,600
08 jul - 26 aug 2023
€4,800
26 aug - 23 sep 2023
€3,600
23 sep - 11 nov 2023
€3,300
11 nov - 16 dec 2023
€3,300
16 dec - 30 dec 2023
€3,600
---
Huisregels
Toeristenbelasting word afgerekend bij aankomst: 1,50 € per persoon, per nacht - een aantal uitzonderingen zijn van toepassing
In rekening gebracht op basis van gebruik: Verwarming huis
Richtlijnen aankomst
Aankomst- en vertrektijden
De aankomsttijd is tussen 16:00 - 19:00 uur. De vertrektijd is vóór 10:00 uur.
Toegangsweg: Onverhard in goede staat
Parkeren: Privé parkeren is mogelijk op het terrein - 5 bedekte parkeerplaatsen
---

Wilt u een aankomst of vertrek boeken op een andere dag dan een zaterdag?
Vul het onderstaande formulier in en onze Villa Specialisten zullen contact opnemen om u te helpen met uw verzoek.
---
Het To Toscane Team

Telefoon: +31 (0)2080 83116
Plattegrond (190 Vierkante meter (m2))
Begane grond





Annex begane grond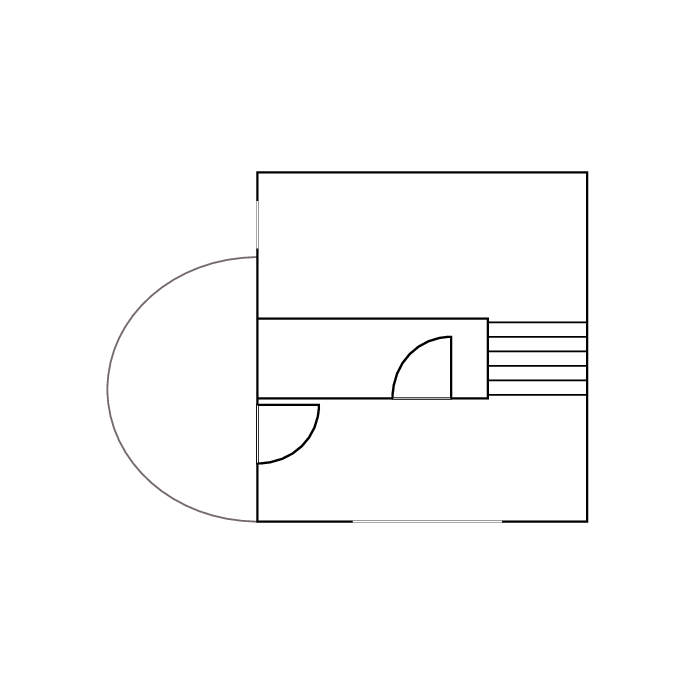 Eerste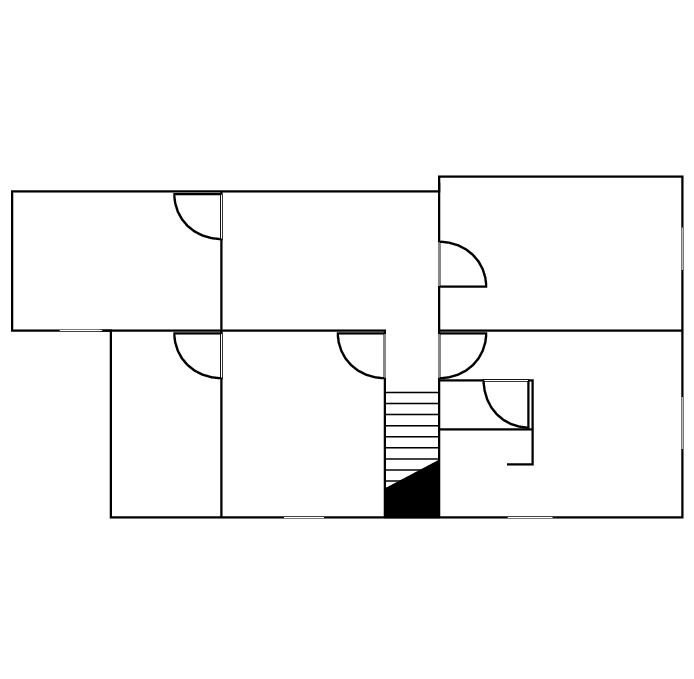 ---
Locatie vakantiehuis
Hoe ver zijn de luchthavens? Afstanden en rijtijd
Luchthaven Florence: 75km - 1h 16m
Aeroporto Perugia: 126km - 1h 38m
Aeroporto Pisa: 135km - 1h 53m
Hoe dichtbij zijn de dichtstbijzijnde dorpen en steden? Afstanden en reistijd
Radda in Chianti: 8km - 0h 14m
Gaiole in Chianti: 11km - 0h 16m
Volpaia: 14km - 0h 23m
Valliole ligt 2 kilometer van Lecchi in Chianti. Dit wordt weliswaar als een klein dorpje aangegeven, maar er is een kruidenierszaak, een bar die van Pasen tot oktober geopend is en een restaurant dat het gehele jaar geopend is.
Op loopafstand van Valliole ligt ook het dorp San Sano. De Chianti plaats, Radda in Chianti ligt 15 minuten rijden er vandaan.
---
Beoordelingen: Valliole

---
Beschikbaarheid vakantiehuis
Juli 2022
| | | | | | | |
| --- | --- | --- | --- | --- | --- | --- |
| ma | di | wo | do | vr | za | zo |
| | | | | 1 | 2 | 3 |
| 4 | 5 | 6 | 7 | 8 | 9 | 10 |
| 11 | 12 | 13 | 14 | 15 | 16 | 17 |
| 18 | 19 | 20 | 21 | 22 | 23 | 24 |
| 25 | 26 | 27 | 28 | 29 | 30 | 31 |
Augustus 2022
| | | | | | | |
| --- | --- | --- | --- | --- | --- | --- |
| ma | di | wo | do | vr | za | zo |
| 1 | 2 | 3 | 4 | 5 | 6 | 7 |
| 8 | 9 | 10 | 11 | 12 | 13 | 14 |
| 15 | 16 | 17 | 18 | 19 | 20 | 21 |
| 22 | 23 | 24 | 25 | 26 | 27 | 28 |
| 29 | 30 | 31 | | | | |
September 2022
| | | | | | | |
| --- | --- | --- | --- | --- | --- | --- |
| ma | di | wo | do | vr | za | zo |
| | | | 1 | 2 | 3 | 4 |
| 5 | 6 | 7 | 8 | 9 | 10 | 11 |
| 12 | 13 | 14 | 15 | 16 | 17 | 18 |
| 19 | 20 | 21 | 22 | 23 | 24 | 25 |
| 26 | 27 | 28 | 29 | 30 | | |
Oktober 2022
| | | | | | | |
| --- | --- | --- | --- | --- | --- | --- |
| ma | di | wo | do | vr | za | zo |
| | | | | | 1 | 2 |
| 3 | 4 | 5 | 6 | 7 | 8 | 9 |
| 10 | 11 | 12 | 13 | 14 | 15 | 16 |
| 17 | 18 | 19 | 20 | 21 | 22 | 23 |
| 24 | 25 | 26 | 27 | 28 | 29 | 30 |
| 31 | | | | | | |
November 2022
| | | | | | | |
| --- | --- | --- | --- | --- | --- | --- |
| ma | di | wo | do | vr | za | zo |
| | 1 | 2 | 3 | 4 | 5 | 6 |
| 7 | 8 | 9 | 10 | 11 | 12 | 13 |
| 14 | 15 | 16 | 17 | 18 | 19 | 20 |
| 21 | 22 | 23 | 24 | 25 | 26 | 27 |
| 28 | 29 | 30 | | | | |
December 2022
| | | | | | | |
| --- | --- | --- | --- | --- | --- | --- |
| ma | di | wo | do | vr | za | zo |
| | | | 1 | 2 | 3 | 4 |
| 5 | 6 | 7 | 8 | 9 | 10 | 11 |
| 12 | 13 | 14 | 15 | 16 | 17 | 18 |
| 19 | 20 | 21 | 22 | 23 | 24 | 25 |
| 26 | 27 | 28 | 29 | 30 | 31 | |
Januari 2023
| | | | | | | |
| --- | --- | --- | --- | --- | --- | --- |
| ma | di | wo | do | vr | za | zo |
| | | | | | | 1 |
| 2 | 3 | 4 | 5 | 6 | 7 | 8 |
| 9 | 10 | 11 | 12 | 13 | 14 | 15 |
| 16 | 17 | 18 | 19 | 20 | 21 | 22 |
| 23 | 24 | 25 | 26 | 27 | 28 | 29 |
| 30 | 31 | | | | | |
Februari 2023
| | | | | | | |
| --- | --- | --- | --- | --- | --- | --- |
| ma | di | wo | do | vr | za | zo |
| | | 1 | 2 | 3 | 4 | 5 |
| 6 | 7 | 8 | 9 | 10 | 11 | 12 |
| 13 | 14 | 15 | 16 | 17 | 18 | 19 |
| 20 | 21 | 22 | 23 | 24 | 25 | 26 |
| 27 | 28 | | | | | |
Maart 2023
| | | | | | | |
| --- | --- | --- | --- | --- | --- | --- |
| ma | di | wo | do | vr | za | zo |
| | | 1 | 2 | 3 | 4 | 5 |
| 6 | 7 | 8 | 9 | 10 | 11 | 12 |
| 13 | 14 | 15 | 16 | 17 | 18 | 19 |
| 20 | 21 | 22 | 23 | 24 | 25 | 26 |
| 27 | 28 | 29 | 30 | 31 | | |
April 2023
| | | | | | | |
| --- | --- | --- | --- | --- | --- | --- |
| ma | di | wo | do | vr | za | zo |
| | | | | | 1 | 2 |
| 3 | 4 | 5 | 6 | 7 | 8 | 9 |
| 10 | 11 | 12 | 13 | 14 | 15 | 16 |
| 17 | 18 | 19 | 20 | 21 | 22 | 23 |
| 24 | 25 | 26 | 27 | 28 | 29 | 30 |
Mei 2023
| | | | | | | |
| --- | --- | --- | --- | --- | --- | --- |
| ma | di | wo | do | vr | za | zo |
| 1 | 2 | 3 | 4 | 5 | 6 | 7 |
| 8 | 9 | 10 | 11 | 12 | 13 | 14 |
| 15 | 16 | 17 | 18 | 19 | 20 | 21 |
| 22 | 23 | 24 | 25 | 26 | 27 | 28 |
| 29 | 30 | 31 | | | | |
Juni 2023
| | | | | | | |
| --- | --- | --- | --- | --- | --- | --- |
| ma | di | wo | do | vr | za | zo |
| | | | 1 | 2 | 3 | 4 |
| 5 | 6 | 7 | 8 | 9 | 10 | 11 |
| 12 | 13 | 14 | 15 | 16 | 17 | 18 |
| 19 | 20 | 21 | 22 | 23 | 24 | 25 |
| 26 | 27 | 28 | 29 | 30 | | |
Juli 2023
| | | | | | | |
| --- | --- | --- | --- | --- | --- | --- |
| ma | di | wo | do | vr | za | zo |
| | | | | | 1 | 2 |
| 3 | 4 | 5 | 6 | 7 | 8 | 9 |
| 10 | 11 | 12 | 13 | 14 | 15 | 16 |
| 17 | 18 | 19 | 20 | 21 | 22 | 23 |
| 24 | 25 | 26 | 27 | 28 | 29 | 30 |
| 31 | | | | | | |
Augustus 2023
| | | | | | | |
| --- | --- | --- | --- | --- | --- | --- |
| ma | di | wo | do | vr | za | zo |
| | 1 | 2 | 3 | 4 | 5 | 6 |
| 7 | 8 | 9 | 10 | 11 | 12 | 13 |
| 14 | 15 | 16 | 17 | 18 | 19 | 20 |
| 21 | 22 | 23 | 24 | 25 | 26 | 27 |
| 28 | 29 | 30 | 31 | | | |
September 2023
| | | | | | | |
| --- | --- | --- | --- | --- | --- | --- |
| ma | di | wo | do | vr | za | zo |
| | | | | 1 | 2 | 3 |
| 4 | 5 | 6 | 7 | 8 | 9 | 10 |
| 11 | 12 | 13 | 14 | 15 | 16 | 17 |
| 18 | 19 | 20 | 21 | 22 | 23 | 24 |
| 25 | 26 | 27 | 28 | 29 | 30 | |
Oktober 2023
| | | | | | | |
| --- | --- | --- | --- | --- | --- | --- |
| ma | di | wo | do | vr | za | zo |
| | | | | | | 1 |
| 2 | 3 | 4 | 5 | 6 | 7 | 8 |
| 9 | 10 | 11 | 12 | 13 | 14 | 15 |
| 16 | 17 | 18 | 19 | 20 | 21 | 22 |
| 23 | 24 | 25 | 26 | 27 | 28 | 29 |
| 30 | 31 | | | | | |
November 2023
| | | | | | | |
| --- | --- | --- | --- | --- | --- | --- |
| ma | di | wo | do | vr | za | zo |
| | | 1 | 2 | 3 | 4 | 5 |
| 6 | 7 | 8 | 9 | 10 | 11 | 12 |
| 13 | 14 | 15 | 16 | 17 | 18 | 19 |
| 20 | 21 | 22 | 23 | 24 | 25 | 26 |
| 27 | 28 | 29 | 30 | | | |
December 2023
| | | | | | | |
| --- | --- | --- | --- | --- | --- | --- |
| ma | di | wo | do | vr | za | zo |
| | | | | 1 | 2 | 3 |
| 4 | 5 | 6 | 7 | 8 | 9 | 10 |
| 11 | 12 | 13 | 14 | 15 | 16 | 17 |
| 18 | 19 | 20 | 21 | 22 | 23 | 24 |
| 25 | 26 | 27 | 28 | 29 | 30 | 31 |
^