2019 Prijzen
7 nachten vanaf
3790 tot 6315 Euro
Il Casetto, Radda in Chianti - Siena
4 slaapkamers
4 badkamers
8 personen
Privézwembad
---
Een magnifieke stenen villa op een adembenemende locatie, Il Casetto is schitterend gerestaureerd met uitmuntend design en stijl, om uw tijd hier onvergetelijk te maken. Een professional is hier aan het werk geweest, en heeft dit trationele pand omgetoverd tot een luxe villa met behoud van authentieke elementen. Alle modern comfort is aanwezig en aangepast aan deze tijd. De grote living en eetkamer hebben riante raampartijen, met fantastisch uitzicht over de omliggende wijngaarden en heuvels. De keuken is een feest qua vormgeving, prachtig met een gewelfd plafond, dit is een grote sfeervolle plek waar de chef kok van uw gezelschap (of een privé chef) zich helemaal kan uitleven met het bereiden van smaakvolle lokale gerechten. De hoger gelegen romantische slaapkamers (met en-suite badkamers) waarvan er twee uitkomen op het terras garanderen een goede nachtrust en mooie dromen.
Het getsjilp van vogels zal het enige zijn dat de stilte doorbreekt, dit is waar het Toscaanse platteland omarmt wordt, ook al bent u in de buurt van het ommuurde historische plaatsje Volpaia, en het charmante Radda in Chianti, en ook Siena en Florence zijn leuke dagtochtjes. Het is best een uitdaging om iedereen mee te krijgen op een uitstapje, zo aangenaam en prettig is het bij Il Casetto. De verschillende niveaus en de pergola bij het gazon – een essentiële plek om op een warme zomerdag, of zwoele avond te genieten van een maaltijd, bieden drie uitstekend gemeubileerde terrassen om weg te dromen, net als bij het overloopzwembad.
Begane grond

Zitkamer 1
Twee zitbanken, twee fauteuils, tafel en stoelen, salontafel, dressoir, twee bijzettafels, openslaande deuren naar de tuin.
Zitkamer 2
Vier stoelen en bijzettafel, trap naar de bovenste verdiepingen.
Eetkamer
Tafel en stoelen, luie stoel, bijzettafeltje, openslaande deuren naar de tuin.
Keuken
Volledig uitgerust.
Badkamer 1
Wastafel, toilet
Bijkeuken
Volledig uitgerust
Eerste verdieping

Slaapkamer 1
Tweepersoonsbed, kledingkast, kaptafel en stoel, luie stoel, deur naar tuin.
En suite badkamer
Ligbad met handdouche, douche, wastafel, toilet.
Slaapkamer 2
Twee eenpersoonsbedden (kunnen worden samengevoegd), kledingkast, kaptafel en stoel, openslaande deuren naar het hoger gelegen terras.
En suite badkamer
Douche, wastafel, toilet.
Slaapkamer 3
Twee eenpersoonsbedden (kunnen worden samengevoegd), kledingkast, ladekast, kaptafel en stoel, fauteuil, bijzettafel.
En suite badkamer
Douche, wastafel, toilet.
Tweede verdieping

Slaapkamer 4
Twee eenpersoonsbedden (kunnen worden samengevoegd), kledingkast, een bureau en een stoel.
En suite badkamer
Douche, wastafel, toilet.
Onze mening
Van al onze villa's is dit onbetwist één van onze favorieten. Alles is zorgvuldig gekozen, van de zitbanken tot de badkamers, om een naadloze stijl te creëren, waardoor een warme uitstraling in balans is met comfort. Het onbetwiste hoogtepunt is de buitengewone keuken gerestaureerd van een oude opslagkelder in een schitterende ruimte. Met weelderige groene gazons, gezellige terrassen, onvoorstelbaar mooi zwembad en luxueuze slaapkamers is Il Casetto een lust voor het oog.
NB
Vier slaapkamers en vier badkamers, allemaal met een en-suite badkamer.
Parkeerplaats - ter plekke mogelijk
Zwembad
Het prachtige overloopzwembad ligt naast het lager gelegen terras en gazon. Er is een natuurstenen zonneterras met ligstoelen, strandstoelen en parasols, waar gasten kunnen genieten van panoramisch uitzicht op de vallei. Ook is er een schaduwrijke pergola met tafel en stoelen. Interne treden leiden het verkoelende water in. Afmetingen zwembad: 8 x 4 meter, 1.40 meter diep. Open van mei tot en met oktober, afhankelijk van het weer. Chloorvrij.
---
Faciliteiten
TV - gratis satellietkanalen van Astra
privé chef-kok - tegen extra kosten
Muggenhorren in de slaapkamers
Geen huisdieren toegestaan
Schoonmaak mogelijk met bijkomende kosten
---
Extra informatie
Aankomst- vertrekdag: Zaterdag Klik hier om flexibele data aan te vragen
Algemene voorwaarden
lees het
boekingscontract
De borg bedraagt 500 Euro of een gelijk bedrag in een andere valuta wordt na uw aankomst door de eigenaar ingenomen en bewaard tijdens uw verblijf. Heeft u of iemand uit uw reisgezelschap schade veroorzaakt aan het pand of de inboedel laat het ons dan meteen weten zodat wij kunnen helpen bemiddelen. Onder schade valt niet slijtage of normaal gebruik.

Toegangsweg: Onverharde weg in goede staat
Hoe laat kunnen wij arriveren? Hoe laat moeten wij het vakantiehuis weer verlaten?
U kunt tussen 16:00 - 19:00 uur inchecken.
Vóór 10:00 uur uitchecken alstublieft
Zijn handdoeken voor bij het zwembad inbegrepen?
inclusief - door lokale leverancier
Heeft het vakantiehuis internetverbinding?
Gratis wifi beschikbaar
Wekelijkse beddengoed, handdoeken en theedoeken: inclusief - lokale leverancier
Verwarming (wanneer gebruikt): naar verbruik
Eindschoonmaak: inclusief - lokale leverancier
Toeristenbelasting word afgerekend bij aankomst: 1,50 Euro per persoon, per nacht voor de eerste 7 nachten, uitzonderingen zijn van toepassing
Kinderbedje: 1 Op aanvraag beschikbaar voor 10 Euro per exemplaar per week
Kinderstoel: 1 Op aanvraag beschikbaar voor 5 Euro per exemplaar per week
Concierge Service
Soms is een vakantiehuis alles wat u nodig heeft, maar als u verleid bent door de cultuur, opwinding en activiteiten die Toscane te bieden heeft, dan is de gratis Conciërgeservice van To Toscane iets voor u. Onze conciërge werkt samen met onze lokale, zorgvuldig uitgekozen partners en professionals om ervoor te zorgen dat u optimaal kunt genieten tijdens uw vakantie. Op het moment van reserveren of op elk gewenst moment vóór uw aankomst in uw vakantiehuis, zal onze conciërge graag bijkomende vereisten bespreken om uw verblijf extra speciaal te maken. Dit kan alles zijn, van het organiseren van een boodschappenservice vóór aankomst tot het boeken van een persoonlijke chef voor een speciale maaltijd.
Conciërge service contactgegevens
Email: concierge@to-tuscany.com
---

Aanvraag flexibele data
Wanneer u de vragen hieronder beantwoord wordt er contact met u opgenomen door onze Toscane-experts.
---
Hartelijk dank voor het invullen van deze vragenlijst en uw getoonde interesse in de vakantiehuizen van To Toscane.
Druk op 'Send' en een van onze Toscane-experts neemt zo spoedig mogelijk contact met u op.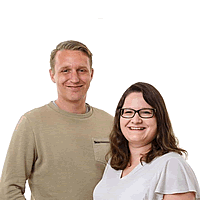 Het To Toscane Team
Telefoon: +31 (0)
202253633
Prijzen vakantiehuis
Periode
Prijs voor 7 nachten
10 Nov - 15 Dec 2018
3750 Euro
15 Dec - 29 Dec 2018
3750 Euro
Periode
Prijs voor 7 nachten
29 Dec - 05 Jan 2019
3790 Euro
05 Jan - 23 Mrt 2019
3790 Euro
23 Mrt - 01 Jun 2019
3790 Euro
01 Jun - 06 Jul 2019
4735 Euro
06 Jul - 24 Aug 2019
6315 Euro
24 Aug - 14 Sep 2019
4735 Euro
14 Sep - 09 Nov 2019
3790 Euro
09 Nov - 14 Dec 2019
3790 Euro
14 Dec - 28 Dec 2019
3790 Euro
---
De plattegrond van dit vakantiehuis bekijken
Begane grond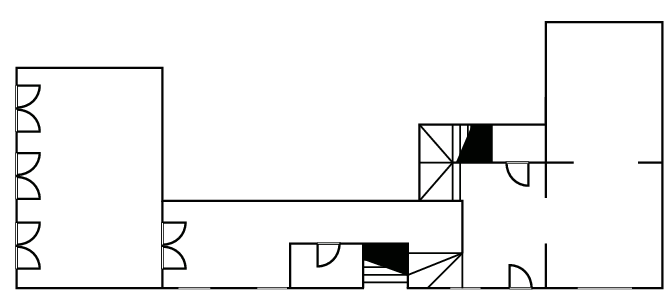 Eerste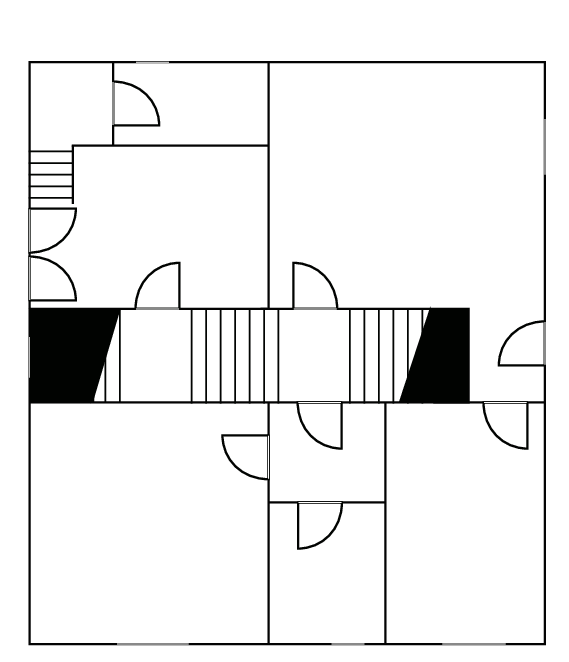 Tweede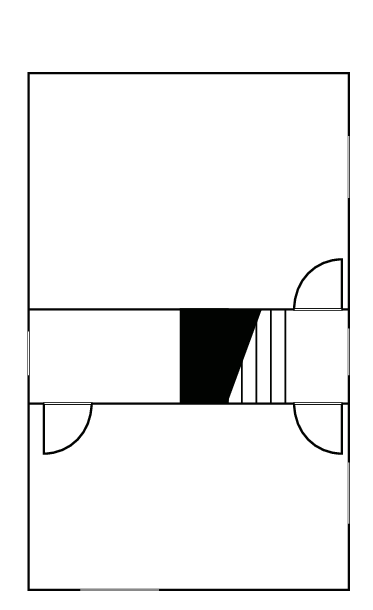 ---
Locatie vakantiehuis
Hoe ver zijn de luchthavens? Afstanden en rijtijd
Luchthaven Florence: 66km - 1h 06m
Aeroporto Pisa: 126km - 1h 43m
Aeroporto Perugia: 132km - 1h 52m
Hoe dichtbij zijn de dichtstbijzijnde dorpen en steden? Afstanden en reistijd
Radda in Chianti: 6km - 0h 10m
Gaiole in Chianti: 14km - 0h 20m
Panzano: 14km - 0h 19m
De dichtstbijzijnde kruidenierswinkel vindt u in Volpaia, 800 meter van het vakantiehuis. Alle andere voorzieningen, zoals een bank, apotheek en supermarkt, kunt u in Radda in Chianti vinden, op 6 km afstand. Radda is een schilderachtig stadje vol geschiedenis en traditie. Het dateert uit de 15e eeuw. Er zijn ook genoeg populaire bars en restaurants om uit te kiezen. "Ristorante La Bottega" in Volpaia wordt u door de eigenaars van Il Casetto aanbevolen.
---

Meer opties
Vliegveld

Station

Golf Club

Restaurant

Attractie

Stad

Tennisbaan

Paardrijden

Strand

Guest reviews: Il Casetto

---
Beschikbaarheid vakantiehuis
November 2018
| | | | | | | |
| --- | --- | --- | --- | --- | --- | --- |
| ma | di | wo | do | vr | za | zo |
| | | | 1 | 2 | 3 | 4 |
| 5 | 6 | 7 | 8 | 9 | 10 | 11 |
| 12 | 13 | 14 | 15 | 16 | 17 | 18 |
| 19 | 20 | 21 | 22 | 23 | 24 | 25 |
| 26 | 27 | 28 | 29 | 30 | | |
December 2018
| | | | | | | |
| --- | --- | --- | --- | --- | --- | --- |
| ma | di | wo | do | vr | za | zo |
| | | | | | 1 | 2 |
| 3 | 4 | 5 | 6 | 7 | 8 | 9 |
| 10 | 11 | 12 | 13 | 14 | 15 | 16 |
| 17 | 18 | 19 | 20 | 21 | 22 | 23 |
| 24 | 25 | 26 | 27 | 28 | 29 | 30 |
| 31 | | | | | | |
Januari 2019
| | | | | | | |
| --- | --- | --- | --- | --- | --- | --- |
| ma | di | wo | do | vr | za | zo |
| | 1 | 2 | 3 | 4 | 5 | 6 |
| 7 | 8 | 9 | 10 | 11 | 12 | 13 |
| 14 | 15 | 16 | 17 | 18 | 19 | 20 |
| 21 | 22 | 23 | 24 | 25 | 26 | 27 |
| 28 | 29 | 30 | 31 | | | |
Februari 2019
| | | | | | | |
| --- | --- | --- | --- | --- | --- | --- |
| ma | di | wo | do | vr | za | zo |
| | | | | 1 | 2 | 3 |
| 4 | 5 | 6 | 7 | 8 | 9 | 10 |
| 11 | 12 | 13 | 14 | 15 | 16 | 17 |
| 18 | 19 | 20 | 21 | 22 | 23 | 24 |
| 25 | 26 | 27 | 28 | | | |
Maart 2019
| | | | | | | |
| --- | --- | --- | --- | --- | --- | --- |
| ma | di | wo | do | vr | za | zo |
| | | | | 1 | 2 | 3 |
| 4 | 5 | 6 | 7 | 8 | 9 | 10 |
| 11 | 12 | 13 | 14 | 15 | 16 | 17 |
| 18 | 19 | 20 | 21 | 22 | 23 | 24 |
| 25 | 26 | 27 | 28 | 29 | 30 | 31 |
April 2019
| | | | | | | |
| --- | --- | --- | --- | --- | --- | --- |
| ma | di | wo | do | vr | za | zo |
| 1 | 2 | 3 | 4 | 5 | 6 | 7 |
| 8 | 9 | 10 | 11 | 12 | 13 | 14 |
| 15 | 16 | 17 | 18 | 19 | 20 | 21 |
| 22 | 23 | 24 | 25 | 26 | 27 | 28 |
| 29 | 30 | | | | | |
Mei 2019
| | | | | | | |
| --- | --- | --- | --- | --- | --- | --- |
| ma | di | wo | do | vr | za | zo |
| | | 1 | 2 | 3 | 4 | 5 |
| 6 | 7 | 8 | 9 | 10 | 11 | 12 |
| 13 | 14 | 15 | 16 | 17 | 18 | 19 |
| 20 | 21 | 22 | 23 | 24 | 25 | 26 |
| 27 | 28 | 29 | 30 | 31 | | |
Juni 2019
| | | | | | | |
| --- | --- | --- | --- | --- | --- | --- |
| ma | di | wo | do | vr | za | zo |
| | | | | | 1 | 2 |
| 3 | 4 | 5 | 6 | 7 | 8 | 9 |
| 10 | 11 | 12 | 13 | 14 | 15 | 16 |
| 17 | 18 | 19 | 20 | 21 | 22 | 23 |
| 24 | 25 | 26 | 27 | 28 | 29 | 30 |
Juli 2019
| | | | | | | |
| --- | --- | --- | --- | --- | --- | --- |
| ma | di | wo | do | vr | za | zo |
| 1 | 2 | 3 | 4 | 5 | 6 | 7 |
| 8 | 9 | 10 | 11 | 12 | 13 | 14 |
| 15 | 16 | 17 | 18 | 19 | 20 | 21 |
| 22 | 23 | 24 | 25 | 26 | 27 | 28 |
| 29 | 30 | 31 | | | | |
Augustus 2019
| | | | | | | |
| --- | --- | --- | --- | --- | --- | --- |
| ma | di | wo | do | vr | za | zo |
| | | | 1 | 2 | 3 | 4 |
| 5 | 6 | 7 | 8 | 9 | 10 | 11 |
| 12 | 13 | 14 | 15 | 16 | 17 | 18 |
| 19 | 20 | 21 | 22 | 23 | 24 | 25 |
| 26 | 27 | 28 | 29 | 30 | 31 | |
September 2019
| | | | | | | |
| --- | --- | --- | --- | --- | --- | --- |
| ma | di | wo | do | vr | za | zo |
| | | | | | | 1 |
| 2 | 3 | 4 | 5 | 6 | 7 | 8 |
| 9 | 10 | 11 | 12 | 13 | 14 | 15 |
| 16 | 17 | 18 | 19 | 20 | 21 | 22 |
| 23 | 24 | 25 | 26 | 27 | 28 | 29 |
| 30 | | | | | | |
Oktober 2019
| | | | | | | |
| --- | --- | --- | --- | --- | --- | --- |
| ma | di | wo | do | vr | za | zo |
| | 1 | 2 | 3 | 4 | 5 | 6 |
| 7 | 8 | 9 | 10 | 11 | 12 | 13 |
| 14 | 15 | 16 | 17 | 18 | 19 | 20 |
| 21 | 22 | 23 | 24 | 25 | 26 | 27 |
| 28 | 29 | 30 | 31 | | | |
November 2019
| | | | | | | |
| --- | --- | --- | --- | --- | --- | --- |
| ma | di | wo | do | vr | za | zo |
| | | | | 1 | 2 | 3 |
| 4 | 5 | 6 | 7 | 8 | 9 | 10 |
| 11 | 12 | 13 | 14 | 15 | 16 | 17 |
| 18 | 19 | 20 | 21 | 22 | 23 | 24 |
| 25 | 26 | 27 | 28 | 29 | 30 | |
December 2019
| | | | | | | |
| --- | --- | --- | --- | --- | --- | --- |
| ma | di | wo | do | vr | za | zo |
| | | | | | | 1 |
| 2 | 3 | 4 | 5 | 6 | 7 | 8 |
| 9 | 10 | 11 | 12 | 13 | 14 | 15 |
| 16 | 17 | 18 | 19 | 20 | 21 | 22 |
| 23 | 24 | 25 | 26 | 27 | 28 | 29 |
| 30 | 31 | | | | | |
^