2018 Prijzen
7 nachten vanaf
2200 tot 3600 Euro
Vecchio Frantoio, Gaiole in Chianti - Siena
3 slaapkamers
3 badkamers
6 personen
Privézwembad
---
Vechhio Frantoio is een schitterend gerestaureerde natuurstenen villa in het gehuchtje Casanuaova di Ama, met wijngaarden en olijfbomen, in de buurt van Lecchi in Chianti. Het pand dat vroeger een olijfpers herbergde is liefdevol gerestaureerd tot een luxe vakantiehuis. Er is ook een aparte romantische cottage voor twee, zeer geschikt voor een stel dat wat meer privacy wenst. Hier kunt u een speciale gelegenheid samen vieren tijdens een onvergetelijke vakantie. Het interieur van Vecchio Frantoio heeft mooie details zoals de prettige pasteltinten, terracotta vloer en tegels en open stenen bogen die een licht en ruime sfeer creëren.
In de slaapkamers liggen geweldig mooie eikenhouten vloeren, en een ervan heeft een heerlijk hemelbed, terwijl de andere warme slaapkamers een zeer comfortabel tweepersoonsbed hebben. De cottage en het hoofdhuis hebben een eigen entree en eigen terrassen, er is echter een fijn overdekt terras om samen te komen, met eettafel en loungeset. En natuurlijk fantastisch uitzicht. De split level tuin is zeer aangenaam en hier vindt u ook een luxe jacuzzi en een derde terras. Het privé zwembad is oogverblindend op een prachtige locatie lager in de tuin, grenzend aan wijngaarden met uitzicht over glooiende Toscaanse heuvels en akkers.
Hoofdhuis

Begane grond

Woonkeuken
Twee zitbanken, twee fauteuils, tafeloven, tafel en stoelen, gaskookplaat, trap naar de eerste verdieping, deuren naar terras.
Gastentoilet
Wastafel, toilet, wasmachine.
Eerste verdieping

Slaapkamer 1
Twee eenpersoonsbedden (kunnen worden samengevoegd), bureau en stoel, kledingkast, ladekast, stoel.
En-suite badkamer
Douche, wastafel, toilet.
Slaapkamer 2
Tweepersoonsbed (kan niet worden gesplitst), sofa, kledingkast, ladekast, stoel.
Badkamer
Douche, wastafel, toilet.
Cottage

Keuken
Kitchenette, tafel en stoelen.
Slaapkamer
Tweepersoonsbed (kan niet worden gesplitst), kledingkast, ladekast, twee fauteuils, openslaande deuren naar het terras.
Badkamer
Douche, wastafel, toilet.
Onze mening
Vecchia Frantoio is licht en binnen en buiten mooi vormgegeven. Een echte kenner heeft deze voormalige olijfpers omgetoverd tot een juweel van een Toscaans vakantiehuis. Omgeven door wijngaarden en olijfbomen die vroeger de grondstoffen leverden. Wilt u even op pad samen dan is Lecchi in Chianti vlakbij, en ook Radda in Chianti is een aanrader.
NB
Drie slaapkamers en drie badkamers waarvan twee en-suite. De eenpersoonsbedden kunnen worden veranderd in een tweepersoonsbed, indien u dit tijdens het boeken aanvraagt. Tweemaal per week schoonmaak is inbegrepen in de prijs. De kitchenette in de cottage heeft geen oven en is alleen geschikt voor snacks en ontbijt.
Zwembad
Het zwembad heeft een betegeld zonnedek rondom met ligbedden en parasols. Aan een zijde staan banken langs een muur. Brede Romeinse treden leiden het water in. Er is een kleedruimte met een toilet. Afmetingen zwembad: 15 x 7 meter, 1.20 – 1.80 diep, geopend van mei tot en met september, afhankelijk van het weer.
---
Faciliteiten
TV - gratis satellietkanalen van Astra
Koffiezetapparaat met filter
privé chef-kok - tegen extra kosten
Muggenhorren in de slaapkamers
Doordeweekse schoonmaakbeurt inbegrepen
Parkeerplaats - ter plekke mogelijk
---
Extra informatie
Aankomst- vertrekdag: Zaterdag
Algemene voorwaarden
lees het
boekingscontract
De borg bedraagt 500 Euro of een gelijk bedrag in een andere valuta wordt na uw aankomst door de eigenaar ingenomen en bewaard tijdens uw verblijf. Heeft u of iemand uit uw reisgezelschap schade veroorzaakt aan het pand of de inboedel laat het ons dan meteen weten zodat wij kunnen helpen bemiddelen. Onder schade valt niet slijtage of normaal gebruik.

Toegangsweg: Verharde weg
Hoe laat kunnen wij arriveren? Hoe laat moeten wij het vakantiehuis weer verlaten?
U kunt tussen 16:00 - 19:00 uur inchecken.
Vóór 10:00 uur uitchecken alstublieft
Zijn handdoeken voor bij het zwembad inbegrepen?
inclusief - door lokale leverancier
Heeft het vakantiehuis internetverbinding?
Gratis wifi beschikbaar
Beddengoed, handdoeken en theedoeken: inclusief - lokale leverancier
Verwarming (wanneer gebruikt): naar verbruik
Eindschoonmaak:inclusief - lokale leverancier
Toeristenbelasting: 1,50 Euro per persoon, per nacht voor de eerste 7 nachten, uitzonderingen zijn van toepassing
Kinderbedje: 1 Op aanvraag beschikbaar - geen extra kosten
Kinderstoel: 1 Op aanvraag beschikbaar - geen extra kosten
Bijkomende kosten (indien van toepassing):: Airconditioning wordt naar verbruik berekend.
Extra kosten voor het verwarmen van de jacuzzi.
Concierge Service
Als u suggesties en tips wilt over verschillende activiteiten die u tijdens uw verblijf kunt doen, neemt u dan contact op met onze conciërgedienst via concierge@to-tuscany.com
Wat is een boodschappenservice voor de aankomstdag?
In sommige vakantiehuizen is het mogelijk om gebruik te maken van een boodschappenservice. De beschikbaarheid van deze service wordt vermeld in de beschrijving van een vakantiehuis. Eigenaren kunnen wat boodschappen doen zodat u de eerste twee dagen doorkomt en niet onmiddellijk boodschappen hoeft te doen. Neem contact op met de vakantiehuisspecialist van To Toscane en geef uw boodschappenlijstje door zodat deze items aanwezig zijn bij aankomst in uw vakantiehuis. Houd er rekening mee dat dit maximaal 48 uur voor aankomst doorgegeven moet worden. De boodschappenservice wordt bij aankomst voldaan en bestaat uit de boodschappen en wat servicekosten
---

Aanvraag flexibele data
Wanneer u de vragen hieronder beantwoord wordt er contact met u opgenomen door onze Toscane-experts.
---
Hartelijk dank voor het invullen van deze vragenlijst en uw getoonde interesse in de vakantiehuizen van To Toscane.
Druk op 'Send' en een van onze Toscane-experts neemt zo spoedig mogelijk contact met u op.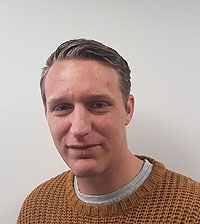 Het To Toscane Team
Telefoon: +31 (0)
202253633
Prijzen van het vakantiehuis
2018 Prijzen
Periode
Prijs voor 7 nachten
23 Jun - 25 Aug 2018
3600 Euro
25 Aug - 15 Sep 2018
2800 Euro
15 Sep - 10 Nov 2018
2300 Euro
10 Nov - 15 Dec 2018
2200 Euro
15 Dec - 29 Dec 2018
2300 Euro
2019 Prijzen
Periode
Prijs voor 7 nachten
29 Dec - 05 Jan 2019
2325 Euro
05 Jan - 23 Mrt 2019
2220 Euro
23 Mrt - 01 Jun 2019
2325 Euro
01 Jun - 22 Jun 2019
2830 Euro
22 Jun - 24 Aug 2019
3635 Euro
24 Aug - 14 Sep 2019
2830 Euro
14 Sep - 09 Nov 2019
2325 Euro
09 Nov - 14 Dec 2019
2220 Euro
14 Dec - 28 Dec 2019
2325 Euro
---
Hoe ziet het vakantiehuis er van de binnenkant uit?
Begane grond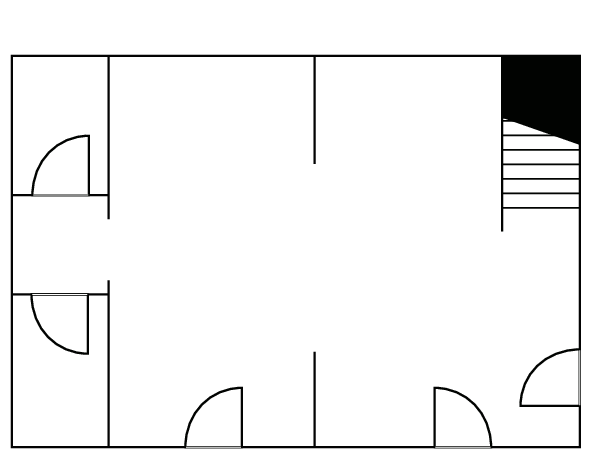 Studio begane grond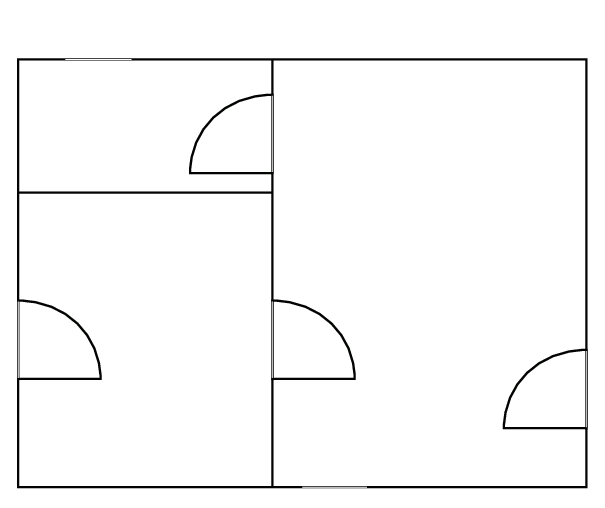 Eerste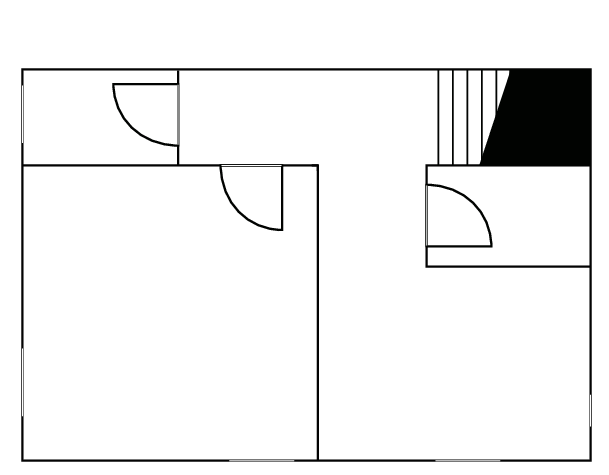 ---
Locatie van het vakantiehuis
Hoe ver zijn de luchthavens? Afstanden en rijtijd
Luchthaven Florence: 74km - 1h 14m
Aeroporto Perugia: 126km - 1h 39m
Aeroporto Pisa: 133km - 1h 51m
Hoe dichtbij zijn de dichtstbijzijnde dorpen en steden? Afstanden en reistijd
Radda in Chianti: 7km - 0h 12m
Gaiole in Chianti: 11km - 0h 16m
Castellina in Chianti: 16km - 0h 25m
De dichtstbijzijnde kruidenierswinkel vindt u in Lecchi in Chianti, op ongeveer 2 km afstand. Andere nabijgelegen stadjes zijn Radda en Gaiole waar u alle voorzieningen, zoals winkels, een supermarkt, een bank en een apotheek, kunt vinden. De Chianti Classico-regio biedt ook genoeg keuzemogelijkheden voor bars en restaurants.
---

Meer opties
Vliegveld

Station

Golf Club

Restaurant

Attractie

Stad

Tennisbaan

Paardrijden

Strand

Guest reviews: Vecchio Frantoio

---
Recent bekeken
Vecchio Frantoio

(18)

3

3

6
^